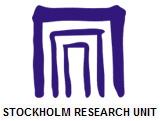 Welcome to
Stockholm Research Unit
Stockholm Research Unit is a private owned consultant agency that operates in the field of Business Intelligence, Competitive Intelligence, Business Research & Analysis and Journalism, mainly in political and economic issues. Our core idea is competent research and valued information to support decision-making.
Some of our tools include:
Decision support and Fact profiles
Reports and analyses of political issues, current events, the company and its people. Our objective is to be updated constantly about the latest trends in a field to anticipate implications and threats, for use in connection with marketing, information and personnel efforts.
Corporate Due Diligence
Analysis of the company, its strategic selection of paths and/or management structure, for use prior to partnerships,
acquisition, etc.
Research
Manual and computer based research for specific needs. Temporary or long-term projects. We are searching information in all available sources including manual archives. Not everything is available online…
Project management
We assume responsibility for and manage the company's and organization's monitoring of the outside world, handling contacts with subcontractors. Outsourced monitoring!
More
Our work primarily concerns national issues. We are convinced that professional research needs both a trained cultural eye and a local political nose.
Our client-list consists of: enterprises, corporations,
PR-consultants, organizations and universities.